Download and Install
First, you will need to install the Agent program to be used by the support agent.
Download the version for your system, run and follow the instruction below.
windows

Windows 7 or later

Mac

macOS X 10.8 or later
Installing on Windows
1

From the download folder, run the file "rcstartsupport.exe"

2

When the installation screen appears, press NEXT.

3

Agree to the terms and condition by checking the box and press NEXT.

4

Press DONE to finish the installation.
Remote Support
After installing the Agent program, launch it by double clicking on the icon from the desktop.
Sign in using the ID and Password. Demo users will find it on the confirmation email.
1

On the first sign in after entering the temporary password, you will be prompted to set a new one.

2

Create a new password, sign in and press START to create a new session.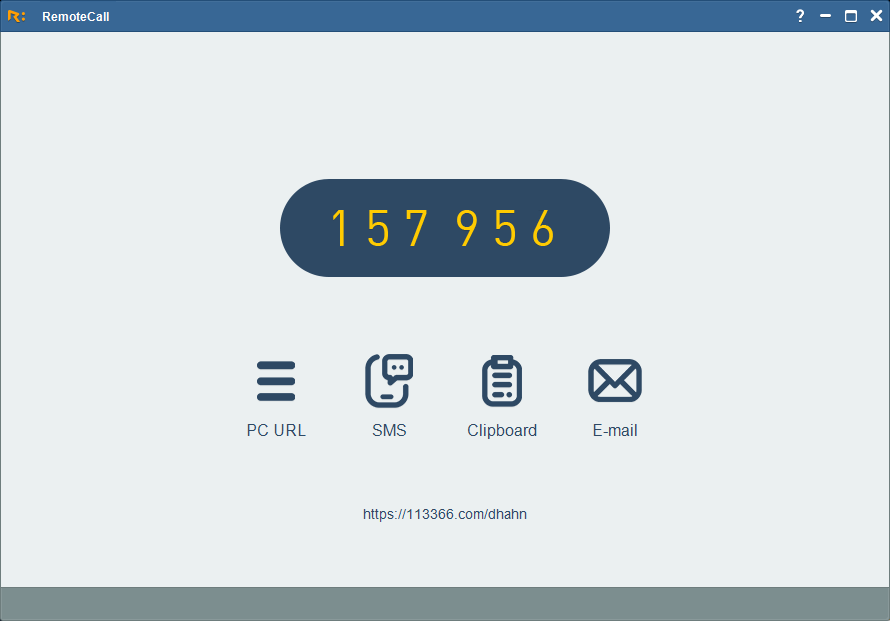 The Viewer window will pop up displaying the 6 digits connection code. Pass this to the customer.
You can also share the code using "Copy URL" and "Send SMS" option.
As the 6 digits code is randomly generated for each session, opening a new Viewer window will generate a new number.
Troubleshooting and Help
RemoteCall Helpdesk offers more categorized and detailed instruction.
For any inquiries, we will respond as soon as possible.