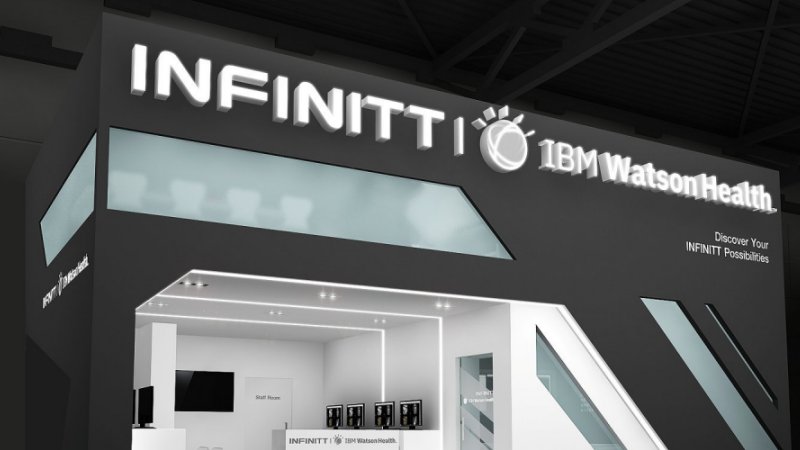 INFINITT Healthcare
Helping Infinitt Healthcare deliver world class, customer support, Rsupport is there.
| Headquarters | Industry | Using Product | Type |
| --- | --- | --- | --- |
| Seoul, Korea | IT | RemoteCall (PC) | ASP |
Infinitt Healthcare provides custom medical imaging solutions to over 1,700 hospitals in 25 countries across the world. The company dominates the Korean domestic market for medical imaging solutions with a 70% market share. In 2008, it was recognized by the Korean government for its world-leading technology. The following year, it recorded nearly U$10M in revenue, a rarity among tech start-ups in Korea. Infinitt delivers world-class customer service to any customer anywhere in the world by using Rsupport solutions.
Infinitt Healthcase provides medical image storage and access service to hospitals and clinics. From the start of the business, they realized that they would need a system of providing technical support to remotely located customers. At first, they used Open-VNC or the MSN.
The freeware that was available often led to delays and unmet promises because neither solutions were good at penetrating local firewalls and often required adjusting networking settings on both ends. Technical issues most often popped up during doctors' appointments with patients where they would discuss the findings from the medical charts such as X-Rays, MRI & CT scans. You can imagine how awkward the doctors who suffered these set-backs must have felt at such moments. The solution that Infinitt needed must provide stable connection and speedy image transfers between the local PC and the storage database.
The company listed the names of all the remote control support solutions and started testing each solution. At the end, Infinitt chose Rsupport because of the speed, ease of use, and data transfer technology. These factors were the most important since Infinitt's service depends on the ability to transfer heavy graphic images between PCs.
Hospitals store medical images on heavy-duty servers on site. Doctors typically access these images using their personal computers. The images are called up when patients visit the hospital for medical consultation with the doctors.
Often technical solutions required being able to transfer images at minimum speeds of 150mbps to 600mbps. It was also greatly important that the user interface be very easy to understand and use since doctors tend not to very tech-savvy.
The only company that satisfied all of these requirements was Rsupport.
Infinitt currently uses both RemoteView and RemoteCall services from Rsupport. One is an attended service and the other is an unattended service; they are both necessary in how Infinitt provides realtime and off-hour remote desktop support.
Infinitt Healthcase uses RemoteView as an initial diagnostic tool. Since it is important to limit physical human access to the server storage device, technicians log into the remote server and assess the problem first. This way, the remotely located technical support reps can figure out what is wrong without actually visiting the onsite location. For a more person-to-person interaction, the technical support reps use RemoteCall to access the doctors personal computers and provide technical assistance, real-time.
This is because problems pop up on both ends of the service delivery system. Most technical issues can be addressed by relying on these two tools available from Rsupport.
Traveling onsite has also been reduced greatly by adopting Rsupport solutions. Mr. Yoon says, "Before, we used to get a lot of customer complaints even before beginning to provide technical support online because making the initial connection was so involved because we had to guide customers through the process of changing network settings on the phone first.
Now, accessing remotely located systems is a breeze for the customers. They simply have to click twice and a connection is made. Even the elderly customers with very little computer skills can receive online support whenever they run into problems almost immediately.
Most large hospitals have dedicated system administrators on staff but most smaller hospitals and clinics do not.
Rsupport products are a common denominator in sharing knowledge from where it is located to a place where such knowledge does not exist.
Knowledge can cross oceans as well. Infinitt's overseas distribution partners also use Rsupport products. Locally located engineers can provide support to customers and partners around the world. Since Infinitt sometimes has to transfer very large files, Rsupport even went as far as providing the customer with an extra large bandwidth at its IDCs in order to enable the customer to provide high level of service to its own customers around the world.
Infinitt has been happily using Rsupport solutions for the past five years and plans on continuing to do so for the near future. With the release of RemoteView 5.0, they are planning to test the newest generation service and adopt it in and around the world. The newest RemoteView product supports highresolution monitors that are popular in the medical world. Rsupport plans to continue to innovate and release new products in order to keep up to date with customer demands.
Company Info.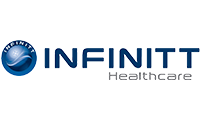 Founded

2002-12-30

Employee

278

Revenue

KRW 11.7B

Income

KRW 47B