Features of the Agent Program
Try out the agent program that carries more features.
RemoteCall provides a complimentary agent program to all our customers.
If you are remotely connected on the same desktop in the same place every time, it is also an option to use the dedicated tool, RemoteCall agent program.
Access via Internet without installation.
Download and execute the agent program when remote support is necessary.
Enable more professional support on the agent program harnessed with various extra functions. You can choose to run remote session on web or the agent according to your circumstances.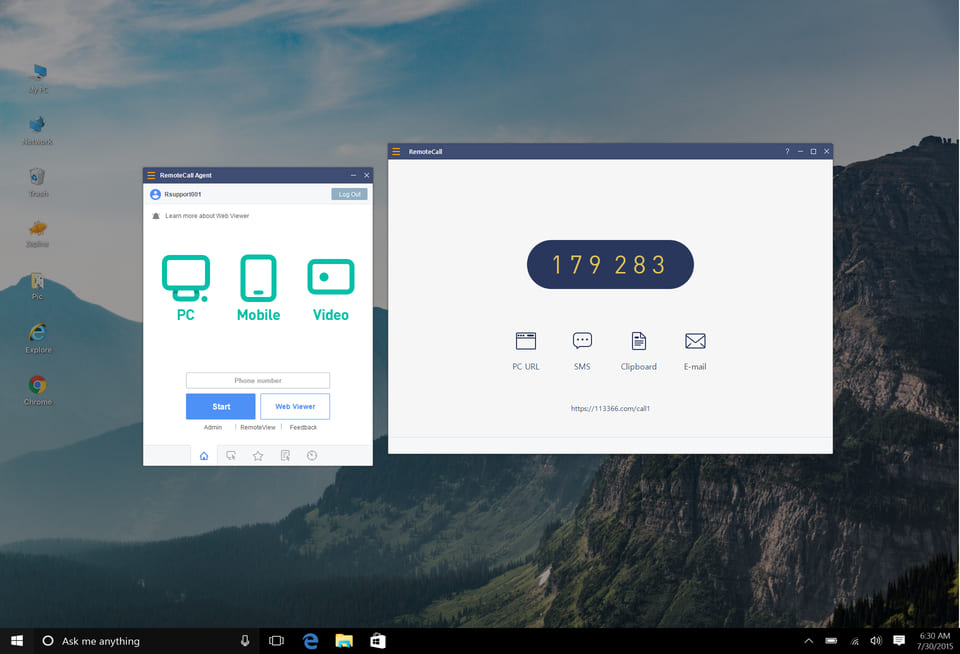 Exclusive features on the agent program
Trasfer files from desktops

Remotely exchange files saved on the desktop during remote session.

Share and forward to another session

Stay remotely connected even when you share or forward a session with another support agent.

Auto connect after restarting a desktop

The session is automatically resumed even after restarting the remote deskptop, without any additional operation.

Record a session

The remote desktop screen can be recorded with customer consent. Recorded files are played on a separate Rsupport player.

Check system information

View the system information of remote desktops and mobile devices with just a click.

Customize the access page

The remote access page can be tailored with a company logo, image and so on.
How to proceed with RemoteCall agent program
Install

Sign in with your RemoteCall account once the program is set up.

Start

Initiate the remote session by clicking the Start button. To kick off the remote session on desktop by using the agent program, access the URL below.

https://113366.com