OSSTEM IMPLANT
Providing safe and stable remote support service is integral to reducing potential customer dissatisfaction
| Headquarters | Industry | Using Product | Type |
| --- | --- | --- | --- |
| Seoul, Korea | Manufacturing | RemoteCall (PC) | ASP |
Osstem Implant is Asia's #1 player in the dental implant and dental IT market. It has 12 offices around the world. As the world population begins to age, and as the ranks of the wealthy grow, the dental implant business is seeing a growth in demand rarely seen under today's challenging economic conditions. This leading company also adopted RemoteCall in order to strengthen its customer support efforts provided to the dental specialists who account for the largest share of the Osstem customer base.
Osstem makes dental implant supplies but it also develops and markets custom software and hardware solutions to a wide variety of medical offices and businesses. One popular solution is an accounting system that bills the national health service for medical expenses. Many small to medium sized hospitals who have adopted this solution often do not have a dedicated staff who manages their office IT infrastructure. Osstem noticed a high volume of incoming technical inquiry from these smaller hospitals. The cost of meeting such inquiries rose and the cost of sending out technicians onsite began skyrocketing. Osstem began addressing this need by adopting a similar remote support solution from a Rsupport competitor first.
Initially, Osstem was happy with this solution because it dramatically reduced the number of actual on-site visits. However, two problems began to surface. First, the client-aide application sometimes would not install on the client PCs. Next, the quality of service began to suffer as remote connection was not stable; there were frequent service breakdowns. This added to an existing set of customer complaints instead of reducing customer complaints.
"In order to initiate a customer support session, the client-side agent has to install before any service can begin. However, the agent would often fail to download and install. Not only that, we would suffer frequent dropped connections and would have to re-launch the service and reconnect. This added to the frustration that the customers were calling in about." said Mr. Hwang from the customer care department. Osstem Implant, Secures a Stable Customer Base Using Rsupport Services.
Mr. Cho added that when the final decision to switch away from the competitor technology was annnounced, many executives at the company cried four because of an immediate jump in the cost of operations. After a brief period of internal discussions, a decision was made to put a greater emphasis on delivering a timely and smoother customer care to the Osstem customers from all around the world.
Osstem was able to increase its customer loyalty as well as increase job satisfaction level of its customer support agents by eliminating a potential source additional customer and employee complaints by adopting Rsupport solutions.
Osstem customers tend to be high-value customers whose per-customer spend is a lot higher than its competitors. The decision to switch even at a higher operating cost soon justified itself with reductions in first-call resolution rate.
As Osstem's business continues to grow, it has decided to introduce a more robust customer support system. For the past few months, the company has been testing RemoteHelp, the C-level enterprise solution from Rsupport.
I've been impressed with the online queuing system, and the integration onto our own application UI. The program automatically assigns incoming customer requests to the next available customer support rep as well. Program upgrades have also widened the list of support activities that we can provide the customers as well.
Osstem has been quite impressed with the Rsupport solutions so far and we count them as a key Win-Back customer as we try to maintain our market leadership position around the world.
Osstem had already known about the Rsupport remote support solutions but chose to go with a Rsupprot competitor because of the cost. Rsupport solutions initially cost more to deploy companywide. However, despite the differences in cost, Osssttem began testing Rsupport solutions to gauge differences in stable connectivity and speed. Soon after the product testing period began, internal feedback clearly showed that Rsupport solutions outperformed everyone else in the marketplace. A decision to switch to Rsupport was made.
Providing safe and stable remote support service is integral to reducing potential customer dissatisfaction; Osstem didn't want to risk customer loyalty and trust by relying on a second-rate remote support solution.
Osstem chose to go with RemoteCall because it best maintained stable and safe system control over remotely located Osstem IT systems.
Employee satisfaction rate has also climbed as a result of adopting Rsupport solutions.
Company Info.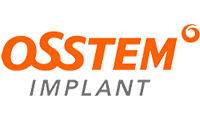 Founded

1997-01-08

Employee

1,600

Revenue

KRW 7.14B

Income

KRW 397.8B