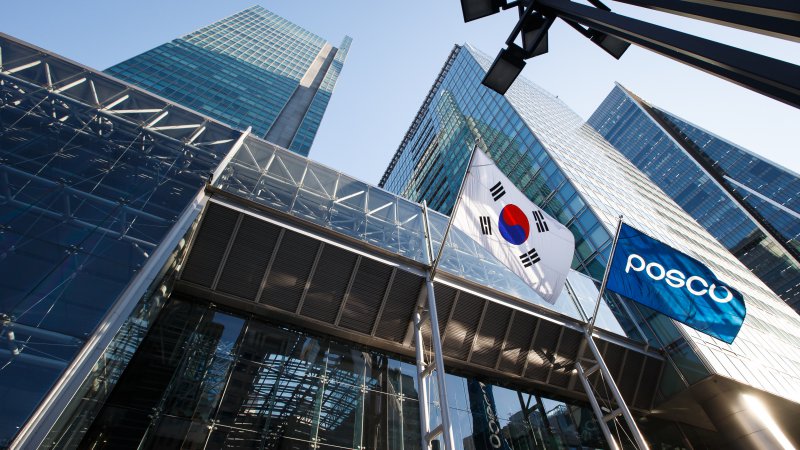 Posco
POSCO Success Story introducing mobile devices as remote support solution.
| Headquarters | Industry | Using Product | Type |
| --- | --- | --- | --- |
| Pohang, Korea | Steel Industry | RemoteCall + mobile pack | Server |
POSCO is a worldwide steel company with branches such as Posco Special Steel, Enforced Steel, Construction, ICT, etc. in over 50 countries.
Posco became no. 1 steel manufacturing company in the world thanks to its continuous improvement in their efficiency and productivity starting with crude steel production in 1998. Now they are re-structured and implemented digitally integrated system for purchasing, production and sales.
In year 2000, Posco extended the manufacturing facilities to Vietnam and India targeting 5 million tons of crude steel.
Posco incorporated the "Smart work" environment using mobile devices for their employees to raise the productivity in the field in August, 2010. For security and management of mobile environment, MDM (Mobile Device Management) system was adopted.
Posco was able to manage daily work such as office work, maintenance and safety system checkup right in the field thank to Posco ICT, a subsidiary company who developed the MDM in April, 2010 in 6 months.
Posco's MDM system is a server-client system. The server in Posco's network communicates with 18,000 employees' smartphones. The client installed in the smartphones sends the device's status to the server and the administrator monitors based on this information.
Posco's MDM system has 4 components: SW, security, device and operations management, and features SW distribution, device information and password management, as well as 15 more. "RemoteCall + mobile pack or RemoteCall" is one of those 15 features.
Smartphones provided to Posco employees includes iPhone among others, but 95% is the Samsung Galaxy S which is supported by RemoteCall. Posco's Customer Center (HELP) provides on-demand remote support to all Galaxy S users in case of any problem.
As the working environment transitioned to "smartwork", Posco needed a support service for mobile devices. And as the performance and productivity increased thanks to smartwork environment, supporting mobile devices became the new homework.
Smartphone brought up a new set of issues such as regional network malfunction, application problem, upgrade issue, etc. that made the support job even more difficult. It was difficult to work it on the phone due to the lack of knowledge and experience on the mobile device by the user. Therefore, Posco needed to adopt a more efficient remote support solution.
Posco incorporated RemoteCall + mobile pack in January 2011 after a rigorous demo testing. They officially applied the service in March after 2 months of beta testing. Rsupport launched the mobile version leading the trend after being the first remote support solution in the PC online support market. With this solution, Posco was prepared to rapidly support any mobile device issue remotely.
Even those problems that could not be identified over the phone were quickly and accurately resolved using RemoteCall. Representatives in the support center connect with the mobile device, take control of it, identify the problem and suggest the solution to the problem. RemoteCall can view the device's screen simply with a click of the mouse. Also, it can check the device's status, terminate running or installed applications, or even check system logs. With access to those features, representative can end or even uninstall applications that may be the source of the problem.
Company Info.
Founded

1968-04-01

Employee

16,584

Revenue

KRW 482.4B

Income

KRW 53,083B